We Are Hiring OTR, Glass Division & Regional Company Drivers In The Eau Claire, WI Area! $1,500 Sign On Bonus!
Overview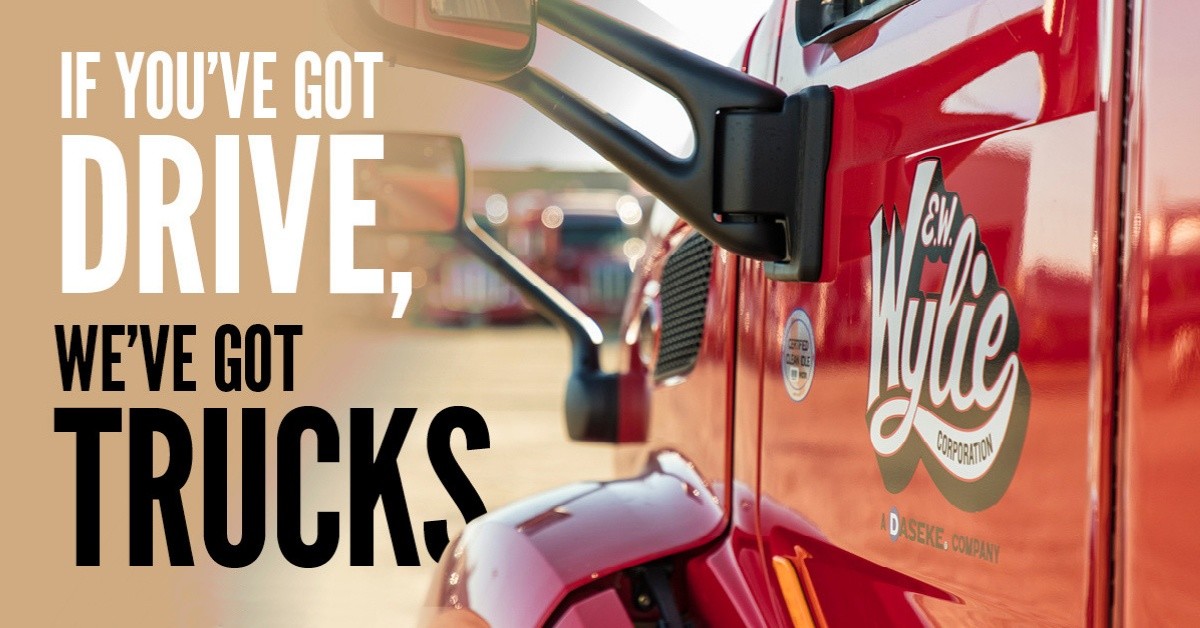 Want to drive for an established company that truly values its professional drivers? Here at E.W. Wylie, we've had our drivers' backs since 1938.
Come enjoy the stability and long-term success that you've been looking for! $1,500 Sign On Bonus!
We are hiring OTR, Glass Division & Regional Company Drivers.
WHAT WE HAVE TO OFFER:
Competitive Pay
$1,500 Sign On Bonus!
Pay for performance
Orientation Pay
Guarantee Pay
Accessorial Pay
Average weekly miles 2,500 to 3,200
Consistent home time
Open Door Policy
Excellent Equipment
State of the Art Glass Equipment
$75.00 Tarp Pay
OUR BENEFITS
100% paid medical premium
Teladoc services
FSA/HSA account options
Company paid life insurance and ADD
Dental/vision/disability insurance
Accident/illness/hospitalization
401K with company match
Identity theft protection
Drive for Gold points
Benefit eligible first of the month following 30 days!

OUR REQUIREMENTS:
23 Years of Age
Certified Class A CDL
6 Months Verifiable OTR experience
We provide Flatbed training for OTR and Regional positions
Glass Division: One year glass hauling experience required
Check out our Benefits by clicking on the Benefits Tab!
This truck driving job posted by the American Driver Network
Job Type
Company Driver
Team Drivers
E.W. Wylie
E.W. Wylie
(877) 769-6527
ABOUT US:
Since 1938, E.W. Wylie Corporation has been a leader in open deck transportation throughout North America. We offer our drivers diverse freight options and state of the art equipment.
E. W. Wylie is known for hauling a variety of open deck freight. Our professional drivers may haul a tractor today and a load of pipe tomorrow. Our average length of haul is 1,100 miles and we have plenty of freight to move!
E. W. Wylie is proud of their professional drivers and is looking for drivers to our join team. Together we are Wylie Strong!
E.W. Wylie's Hiring Area
AL

AR

GA

IA

IL

IN

KS

KY

LA

MN

MO

MS

NC

NE

NY

OH

OK

PA

SC

TN

VA

WI

WV
Incentives
Pay for Performance CPM
Paid Orientation
Guaranteed Pay
Drive for Gold Points
$5,000.00 Sign On Bonus
Benefits
Health Insurance
Vision Insurance
Dental Insurance
Life Insurance
Retirement Plan
Paid Vacation
Paid Weekly
Pickup/Drop Pay
Per Diem
Direct Deposit
Company Paid Life Insurance
Accident/Illness/Hospitalization
401K with Company Match
FSA/HSA Account Options
Teladoc
Identity Theft Protection
Paid Orientation
$75.00 Tarp Pay
---